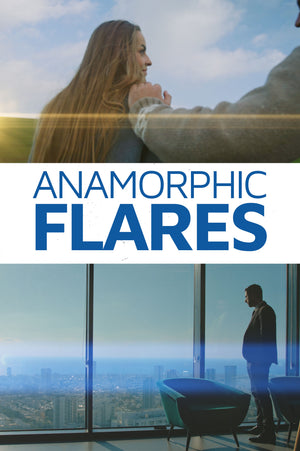 GIVE YOUR FOOTAGE THE LOOK AND FEEL OF ANAMORPHIC
Anamorphic lenses are extremely expensive with the cheapest ones starting at $8,000! We've always loved the look and feel of those beautiful anamorphic flares so we decided to create our custom anamorphic flares pack.
Now you can add those beautiful flares over your footage in a matter of seconds. And with both cool and warm options, these flares will cover any type of footage.
We've even thrown in BONUS anamorphic aspect ratio mattes AND anamorphic kaleidoscope flares (Pro Pack Only).
EXPLORE THE PACKS
CAPTURED IN 4K DCI (4096 X 2160)
Captured in 4K DCI and available in Prores 422, these flares can be simply dragged and dropped over your footage for a stunning result.
They work in all editing software and blends with your footage with the blend mode "Screen".
TEASER
Easy to Use and Affordable for Everyone
We wanted to create a pack of anamorphic flares that were easy to use and affordable and accessible for everyone.
We are beyond excited about this pack and cannot wait to see what you all create with it, happy editing!
PREVIEW
BONUS - ANAMORPHIC KALIDASCOPE FLARES (PRO PACK)
A WIDE VARIETY OF UNIQUE FLARES
ADD ANAMORPHIC FLARES TO YOUR NEXT PROJECT